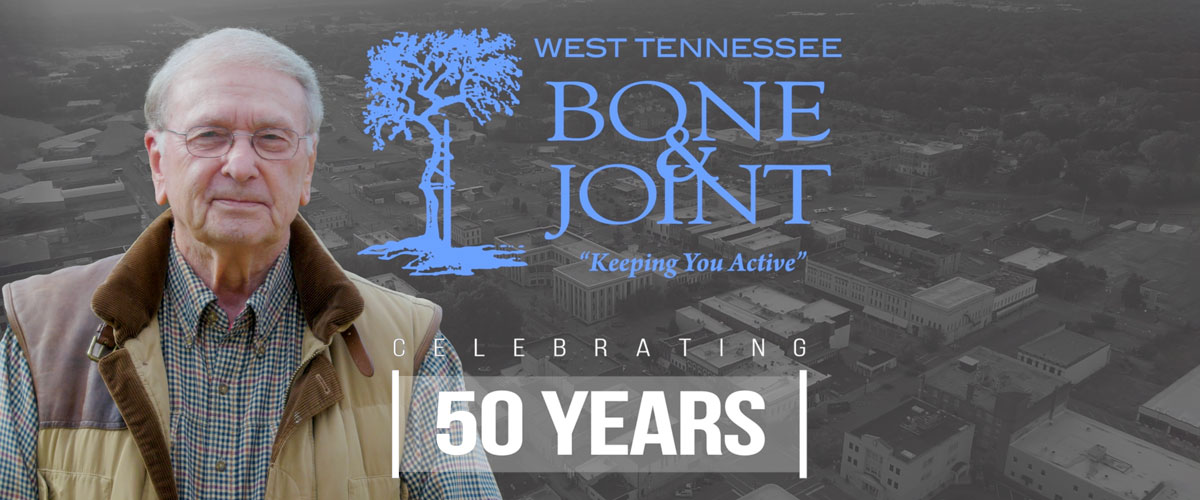 Dr. Lowell Stonecipher founded West Tennessee Bone & Joint Clinic 50 years ago, and orthopedic medicine has seen many changes since then.
Along the way, our clinic has grown to become one of the most well-respected orthopedic practices in Tennessee. We have 13 clinics throughout the region, as well as an Ambulatory Surgery Center attached to our Stonebridge location in Jackson.
To celebrate our 50-year anniversary, we created a video that chronicles the history of our practice and the changes we have experienced over five decades. Watch it below.