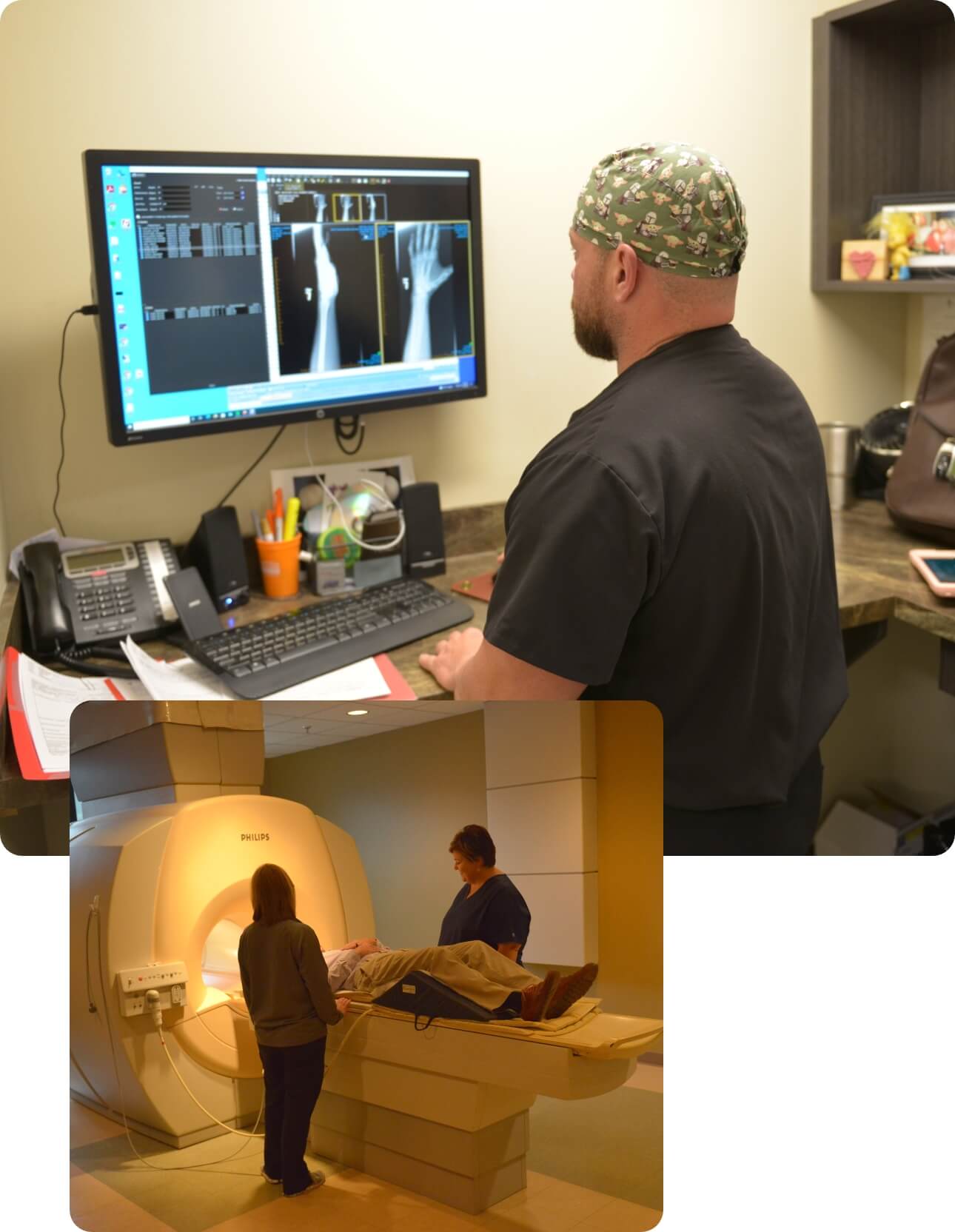 First Class Orthopedic Care
West Tennessee Bone & Joint Clinic, P.C. is a comprehensive orthopedic practice serving patients of all ages at 12 convenient locations: Jackson-Main, Jackson-Stonebridge, Paris, Dyersburg, Huntingdon, Lexington, Martin-Kennedy Dr., Martin-Mt. Pelia Rd., Savannah, Selmer, Trenton, and Union City, Tennessee. Founded by Lowell F. Stonecipher, MD, in 1973, the practice features a team of board-certified, fellowship-trained surgeons who specialize in orthopedic and musculoskeletal injuries and disorders, interventional pain management, surgery, and sports medicine.
With the mission to provide skilled, compassionate, and progressive orthopedic care to all, West Tennessee Bone & Joint Clinic, P.C. strives to deliver the best in medical technology to its patients. The physicians bring varied approaches to medicine to meet the needs of a wide range of patients. The team prioritizes education, and each provider is committed to bringing the best and most up-to-date knowledge to the practice.
Physicians have trained in the latest techniques, including the Oxford™ Unicompartmental Knee System, Smith & Nephew's NAVIO™ and CORI™ Surgical Systems, and Mako® by Stryker, to provide top-tier joint replacement care. The clinic owns and operates an ambulatory surgery center, enhancing continuity of care for patients who need orthopedic surgery or joint replacement. The practice also provides physical therapy, workers' compensation services, and on-site diagnostics, including MRI.
West Tennessee Bone & Joint Clinic, P.C. is committed to community involvement and education and serves as a resource for numerous schools in West Tennessee. The physicians are proud to engage in outreach, helping to better lives within the community.
Call one of the convenient locations of West Tennessee Bone & Joint Clinic, P.C., or request an appointment online today.